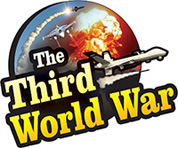 Berlin: "Iran will soon be holding huge war drills in the Caspian Sea with Russia. These exercises will deliver an appropriate message to the countries interfering in the Caspian Sea region," declared Iranian navy chief Rear Admiral Hossein Khanzadi. Only last year, five countries that are a part of the Caspian Sea region, including Iran and Russia signed a historical agreement. Following the agreement, this is the first joint naval drill to be held.
'Tactical, rescue, and anti-piracy war games are the objectives of the drills between Iran and Russia said Iranian navy chief Rear Admiral, Hossein Khanzadi gave information regarding the drills. These joint drills will take the naval military cooperation between Russia and Iran to a new height.'
These are the third naval exercises held jointly between Russia and Iran in the Caspian Sea. Before this, such naval exercises had been organised in 2015 and 2017, between these two countries. During this period stress has been given on increasing the cooperation between the navies of the two countries to the maximum. Last year, the Iranian navy even visited the Russian port of Makhachkala.
It has been observed that over the last few years, the relations between Iran and Russia are strengthening against the background of the US sanctions and the Syrian conflict. Russia is providing large scale financial and military aid to Iran. The joint exercises between the defence forces of both the countries also is a part of same effort and the analysts claim that Russia is using its relations with Iran to enhance its influence in the Gulf region.
At the same time, Iran is stressing on increasing its cooperation with Russia in order to be able to challenge the domination of the United States, Israel and Saudi.