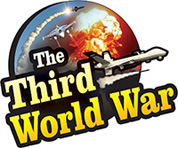 Belgrade: Following the intrusion of the Kosovo Special forces, of the European country Kosovo, into Serbia on Saturday, the Serbian military has been placed on high alert. Serbian President, Aleksandar Vucic has issued these orders and has warned that such incidences will not be tolerated in future. It has been revealed that he has had discussions with the Russian President, Vladimir Putin about the matter. The incident has once again created tension in Europe and the indications are of a conflict sparking between Kosovo and Serbia.
On Saturday, the Kosovo Special Forces intruded in the autonomous part Gazivode, in Serbia. It is said that after intruding into the region they bullied the locals and even detained a few. It has been revealed that the visit of Kosovo President, Hashim Thasi was the reason behind the intrusion by the Special Forces. President Thasi had a boating excursion at a lake in Gazivode, informed the local sources.
There are protests being held against Thasi in Kosovo and the opposition has alleged that this stunt was performed to divert the public attention. Thasi has proposed 'land swap' to Serbia and some groups in the country are opposed to the proposal. But the Kosovo President, who is making efforts to join the European Union has made this a prestige issue and has indicated that the tension with Serbia could be reduced with this land swap deal.
The 'stunt' performed by the Kosovo President against this background has been taken seriously by Serbia. Serbian President and the Internal Security Minister have expressed strong displeasure about the incidence on Saturday. President Aleksandar Vucic has ordered high alert for the Serbian military. At the same time, it has been revealed that he had discussions with Russian President Vladimir Putin. The country's Internal Security Minister has confirmed this and has fired a salvo that Saturday's incident was an Albanian attack.
Kosovo declared independence following a military action by NATO with cooperation from the European countries. But seven countries including Russia and Serbia have not accepted Kosovo as an independent nation. The tension keeps brewing in the region due to this and Russia has declared complete support to Serbia in this matter. There is tension between the European Union and Russia over the issue and the European Union has expressed displeasure over the Russian assistance to Serbia.