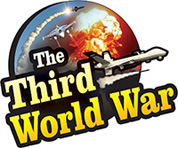 Mexico City: It has emerged that Pemex, known to be the second-largest oil company in Latin America, has come under a major cyberattack. The attack, which was carried out using a Ransomware, caused a shutdown of more than 5% of the company's computers, affecting the daily financial transactions and communications systems. The cyber attackers have demanded a ransom of $ 5 million in the form of Bitcoins.
It is revealed on Sunday that a cyberattack hit Pemex, the biggest government oil company in Mexico. A statement for ransom also was posted on the company's computers, after the attack. The statement demanded that the company paid 565 Bitcoins, in the next 48 hours. As per the current valuation of Bitcoins, this works out to nearly USD 5 million. The hackers have said that they had downloaded all the confidential and sensitive data from the computers and gave a timeline of 14 days, to streamline the computers.
News agencies claimed that the email and the website given in the threat, are a part of the 'Dark Net'. The DoppelPaymer ransomware was used in the attack on the Mexican company. This ransomware was used in the cyberattacks, on one of the Cities in Texas and also in the attack on the Chilean agricultural ministry, Crowd strike, a cybersecurity company in the United States informed.
The Mexican company has claimed that the attack on the company was not a massive attack, but the employees and the sources connected to the company said that the extent of the attack was tremendous. The payments, billing and communications sections, in the company, have been facing obstacles, and the use of email is completely stopped. Messages to the petrol pumps and other connected enterprises are being delivered through the postal department. A possibility of the company having to bear major losses soon also is being predicted.
This attack on Pemex is the second major cyberattack in Mexico. Earlier, in April, five major financial institutions came under a cyberattack. The attack had resulted in a loss of nearly $15 million. After that, as per a report by a leading Latin American institution, the companies in Latin America are inactive in the field of cybersecurity. This attack on Pemex confirms the findings of the report.
At the beginning of this year, Singapore based NTU University published a report claiming that more than 600,000 companies are vulnerable to a cyberattack, and it could result in a loss of $ 193 billion.