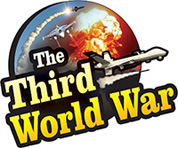 Washington: The White House issued a stern warning 'Either Turkey should back out from the agreement to purchase the S-400 system from Russia or be prepared for harsh sanctions.' The US Congress too indicated that preparations are being made to impose sanctions against Turkey. Turkish President Recep Erdogan is scheduled to reach the United States and meet President Donald Trump in the next few hours. The White House has issued this warning regarding the S-400 just before that.
The United States expressed annoyance over the Turkish deal to buy Russian S-400 system, ignoring the cooperation with NATO and the United States. Robert O'Brien, the National Security Advisor for President Trump, reminded Turkey of the US cooperation, during an interview with a US news channel. O'Brian lambasted that under the military cooperation Turkey has with the United States, Turkey cannot buy the Russian S-400 system
O'Brien warned while talking to the news channel, 'The United States will impose harsh sanctions if Turkey remains firm on the decision despite the warning. The sanctions will be imposed against Turkey under the 'Countering America's Adversaries Through Sanctions Act' (CAATSA) and Turkey will have to face the consequences.
O'Brien further added 'Not only in the United States, but S-400 also does not have a place anywhere in NATO. The members of NATO are prohibited from buying weapon systems from Russia. The US President will give this message to the Turkish President.' Turkish President Erdogan is reaching the United States on Wednesday.
President Erdogan will be meeting President Trump to discuss the Syria conflict and other important issues. Over the last few years, tensions have been created between the United States and Turkey, over various issues. These include US support to the Syrian Kurds, issue of repatriation of suspects in the Turkish mutiny and attack by Erdogan's bodyguards on the US media. Against this background, the National Security Advisor has indicated that President Trump will be reprimanding Turkey on the S-400 issue.