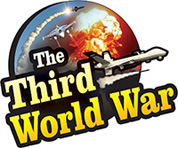 Hong Kong/Washington: US Congress members made a crushing criticism that there is a precarious condition in Hong Kong, owing to the aggressive actions of the local administration, to crush the pro-democracy agitation, and Hong Kong is getting transformed into a 'Police State'. A US congressional delegation recently visited Hong Kong and held discussions with the leaders of the agitation. The visit of the Congressional delegation becomes important as a bill, regarding Hong Kong, is likely to be tabled in the US Congress, in the next few days.
The members of the Foreign affairs committee of the US Congress recently visited Hong Kong. Senior Congress member Ted Cruise and Josh Holly were a part of the delegation. But, Cruise and Holly observed demonstrations in the streets of Hong Kong and held discussions with the leaders of the agitation. While talking to journalists, after the Hong Kong visit, Cruise and Holly fired salvos of criticism at China, expressing severe concern over the situation in Hong Kong.
A few days ago, a leading basketball team in the United States, was showered with severe criticism for supporting the agitation in Hong Kong. China had threatened to cancel the contracts with US basketball teams and cancel basketball matches. The US sports body had apologised, taking a soft stand. This stand of the NBA had been widely criticised in the United States.
Referring to this incident, Senator Cruise showered criticism on the Chinese dictatorship and censorship. Cruise alleged that China is using all its might and aggression for censorship and oppression. At this time, he expressed displeasure that the Hong Kong chief, Carrie Lam, refused to meet him. Senator Josh Holly compared the state in Hong Kong to a 'Police State', while describing the agitations in Hong Kong. At the same time, he pointed out that the One Country Two Systems policy implemented by China is under threat.
China has been consistently accusing the United States and other countries, of having a hand in the Hong Kong agitation, going on since the last five months. Instead of refuting the allegation, the United States has repeatedly given a message that it will always support the democratic agitation and values. The Hong Kong visit of the US Congress members and holding meetings with the agitation leaders are developments endorsing the same policy.