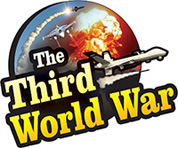 Moscow: President Vladimir Putin said that the testing of Peresvet laser weapons system, for the Russian defence forces has been successful and that he expected them to be inducted soon. At the same time, Putin asserted that the laser weapons that Russia has developed would underline the might of the Russian defence forces in the 21st century.
Since the last two years, all the major countries in the world have started strong efforts to develop and deploy laser weapon systems. Leading arms manufacturer Lockheed Martin has already made preparations to install laser weapons aboard the US warships.
China also has supposedly built a secret base of anti-satellite laser weapon systems. Additionally, German weapon manufacturing company Rheinmetall also claimed to have successfully tested an advanced 100-Kilowatt laser weapon system. The defence department of the United Kingdom too indicated the induction of a laser weapons system in its defence forces.
Considering the background, Russia has recently conducted the necessary tests to induct laser weapon systems in the defence forces. The Russian defence department has even released the videos of the test. After that, President Putin appreciated the successful testing and underlined the future significance of the systems.
Under Putin's leadership, the Russian defence forces are undergoing modernisation while stressing on development of the hypersonic weapons, plasma weapons, and weapons using robotics and electromagnetic technologies. With the addition of the laser systems, Putin claimed that the Russian systems were equivalent to the weapons developed by the United States.