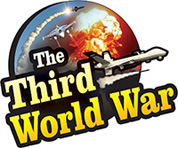 Kuwait City: Reactions on the Drone footage of the US warships, released by Iran, with the subsequent threat to close the Strait of Hormuz from the Middle East have started emanating. "This Iranian threat to block a sector that is strategically important for oil movement is a serious matter," Kuwaiti Deputy Foreign Minister said. Also, the United Arab Emirates (UAE), attacked the Iranian accusation that UAE is provoking the United States to declare war against Iran.
Last week, the United States had declared to withdraw all the concessions it had allowed for Iranian oil trade by imposing harsher sanctions against Iran. US Secretary of State Mike Pompeo informed that it was an effort in the direction of bringing Iranian oil exports to nought. Infuriated Iran, with the visible results of the US sanctions, started threatening closure of Strait of Hormuz. Iranian Foreign Minister Jawad Zarif, Chief of the Revolutionary Guards Alireza Tangsiri as also Chief of the Iranian Defence forces Mohammed Bagheri, only a few hours ago, threatened to block the oil movement in the Strait of Hormuz.
The Iranian military officials have announced that if Iranian oil is not going to reach the international market through the Strait of Hormuz, oil from no country will be allowed to pass through this marine region. The Strait of Hormuz is known as the connection between the Persian Gulf and the International maritime region. One-third of the oil movement in the world passes through this region. Therefore, if Iran gains control over this region or the Strait is closed because of a conflict, it can adversely affect the oil exports from the Middle East countries. Kuwait has been the first to respond to the Iranian threat, as the Kuwaiti economy depends entirely on oil exports.
Kuwait clarified its position saying, "The Iranian threat is alarming, and Kuwait will be neutral in the Gulf conflict, as usual,' whereas UAE attacked the Iranian allegations. Iran had accused UAE and Saudi of plotting with US National Security Advisor, John Bolton, for an attack on Iran to overthrow the Iranian government. However, UAE has termed these accusations as baseless.
Meanwhile, the implementation of the harsh new sanctions announced by the United States is only a few hours away.