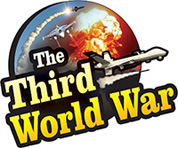 Kuwait City: A Kuwaiti newspaper has published a report of two F-35 stealth fighter jets from the Israeli fleet crossing the Iranian border and having surveyed an Iranian nuclear plant. The newspaper claimed that the Iranian radar systems were unable to detect the Israeli F-35 fighter jets. This news has added to the already-high tensions between the two countries.
Israeli stealth fighter jets had entered the Iranian air space, crossing the Persian Gulf. The Kuwaiti news paper claimed that the fighter jets, based on the stealth technology flew over one of the nuclear plants connected to the Iranian nuclear program. The Israeli fighter jets travelled as far as Bandar Abbas, Isfahan and Shiraz into Iran, claimed the newspaper.
This flight of the Israeli fighter jets was missed by the Iranian radar systems. These fighter jets could avoid detection even by the advanced radar and air defence systems, deployed by Russia in Syria, claimed the Kuwaiti daily. Both Israel and Iran have avoided to comment on the news report in the Kuwaiti newspaper.
Russia is not willing to accept that their air defence system failed against the Israeli stealth fighter jets. Russian agencies have claimed that the Israeli jets did not enter the Syrian and Lebanese borders. The mystery around the report in the Kuwaiti newspaper has increased due to this.
Meanwhile, Lieutenant General Gadi Eizenkot, the Israeli army Chief of General Staff has issued a warning that, 'If Iran starts a conflict with Israel under the cover of the Syrian conflict, Iran will have to pay dearly for it'.