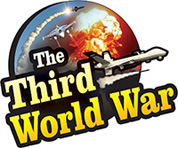 Tehran/Kuwait city: The United States is preparing to set up new air bases in Iraq and Kuwait, as per the information revealed by the Local press agencies and newspapers. This clearly indicates that the United States is eager to increase its military influence and dominance in the middle eastern region. Significantly, the new US air bases in Iraq are being erected in the Anbar province, which connects the Syrian capital of Damascus and the Iraqi capital of Baghdad through an international highway. Hence, these air bases will have great military importance.
A US air base is already functional in the Anbar province of Iraq. The new air base is being constructed at Al Qaim, in the same region. It has also been reported that this part is close to the Syrian border. Thus, the US will easily be able to control the international highway connecting the Syrian capital of Damascus and the Iraqi capital of Baghdad, with this new airbase. On the background of the military activities of several countries currently being carried out in Syria, this US airbase can play an important role. Besides this, the United States is also preparing to open an Embassy in the Kurd-dominated region of Iraq.
In order to open its Embassy in Kurdistan, the United States has joined hands with the local administrative body, the "Kurdistan Regional Government" (KRG). The KRG has granted land of about 200,000 square meters in area to the United States for its Embassy, which is said to be worth $600 million. The Embassy will be constructed over a period of the next four years. The local newspapers in Iraq have reported the news about construction of the US Embassy, and it appears that the press agencies in Iran seem to be giving a lot of importance to this matter.
In the meanwhile, a local newspaper has reported about a US airbase being constructed in Kuwait as well. This airbase is being constructed close to the Kuwait International Airport and it will be used to provide the essential supplies to the US airbases in the Gulf region. Reports have been published that this airbase will be constructed over an area of 230,000 square meters and the cost of the entire project would be $32 million.
Considering these preparations by the US, there is no chance of any abatement in its military influence in the middle eastern region, in the near future. It was being demanded that the US should reduce its interference in the middle eastern region. However, it appears that the United States is paying little heed to these demands and is not at all ready to make any compromises about its influence in the Gulf region. On the contrary, the new air bases coming up in Iraq and Kuwait indicate that the US is making all possible preparations to thwart Russia, China and Iran, which are also avidly preparing to increase their own influence in the middle eastern region.