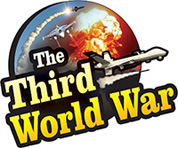 Tehran: The Iran navy chief roared 'If Iran cannot export oil through Hormuz, no one else will be allowed to transport oil, through this sector.' A third of the oil movement in the world passes through the Strait of Hormuz. This increases the seriousness of the threat, issued by the Iranian naval chief. One of the Iranian leaders claimed that the United States would not be able to bring the Iranian oil exports to nought, with whatever measures. These are the reactions emanating from Iran against the fresh sanctions announced by the United States.
Iran has already issued a threat to stop oil movement through the Strait of Hormuz, deploying destroyers and a fleet of patrol vessels there. A month ago, Iran had conducted huge war exercises deploying hundreds of ships from the Strait of Hormuz to the Gulf of Oman. The Iranian warships had launched missiles in the direction of the Persian Gulf, used for oil movement. Following this, tension had been created in the concerned marine region. At the same time, a US aircraft carrier had visited the Persian Gulf.
Following the increase in the US sanctions on Monday, the Iranian naval chief once again issued a threat, to close the Strait of Hormuz. Iranian naval chief, Admiral Alireza Tangsiri threatened 'As per international laws, Iran has the right to export oil through this region. If Iran is deprived of this right, then oil from no other country will be allowed to pass through this region. The strait of Hormuz will be closed for marine freight movement.' This threat from Iran has brought the issue of security of freight movement, through the Persian Gulf, on the anvil, once again.
Meanwhile, severe reactions are being received from Iran against the fresh US sanctions and the spokesman of the Iranian Foreign Ministry, Saeed Abbas Moussavi has termed the US sanctions as meaningless. Moussavi said that the US sanctions would not affect Iran in any way as the sanctions are illegal. One of the Iranian leaders said that the plan of the United States, to bring Iran on its knees by bringing the Iranian oil exports to zero, imposing these sanctions, will never succeed.
The threat issued by the Iranian naval chief is being taken seriously. A few days ago, the Iranian supreme leader, Ayatollah Khamenei appointed General Hussein Salami, as the Chief of the Revolutionary Guards. A former US analyst claimed that the indications are that the Revolutionary Guards have become more aggressive, with the selection of General Salami.