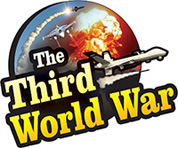 Paris/Damascus: An instance of 120 children of French-origin members of the terrorist organisation, IS have been detained. This has been reported by a news agency in France. The French Foreign Ministry has confirmed the report and has said that no demands have been made regarding the children. Nearly 400 French citizens are said to be involved in this Syrian conflict, as members of the terrorist organisation, IS.
The issues regarding European citizens participating in IS, their relatives and supporters have been on the anvil over the past two years. The European agencies have openly warned about the security threats arising from the IS terrorists and their relatives returning from Syria. But the concerned countries have failed to take actions against the families of the IS terrorists currently living in Europe.
Against this background, the issue about the children of the French citizens participating in the IS becomes significant. 120 children of these French citizens fighting for IS are in the custody of these Kurdish agencies. As per information, a few of these have even been a part of the IS activities. Therefore, the French Foreign department has said that the case of each child will be decided on individual merits.
Sources have informed that children who have participated in the IS conflict, will have no place in France. The French justice department had earlier adopted an aggressive stance against the wives of the French terrorists fighting in Syria. The French Minister for Justice had clearly announced that France will help those wives of terrorists, who wish to come back to France, but will not be responsible for the others. It is believed that the decision about these 120 children will also be on the same lines.
The French and European agencies' reports have shown that there are thousands of IS supporters in France. Although the French agencies have acted against and imprisoned the IS supporters, more than 500 of them will be released from the prisons before the end of next year. Against this background, the families of the IS terrorists fighting in Syria can pose a new challenge for the French agencies.
As per the European agencies, the IS has even trained the children for terrorist attacks and videos published in the Gulf have shown wide use these children.