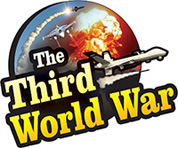 Damascus/Moscow: The police unit of the Russian army has started patrolling in the Syrian capital, Damascus. This patrolling is important in view of the rebel and terrorist threats to the capital. In their reports the international media have claimed that this has further tightened the Russian President Vladimir Putin's grip on Syria.
The Russian media has published news of the Russian military police deployment in Damascus. The photographs of the Russian military police units disembarking from the military aircraft have also been published. Subsequently, these police units have started patrolling in the main cities of Beit Sahem, Sidi Mikdat, Babila and Yalda situated to the south of Damascus. The Syrian police and military units are assisting the Russian military who has taken over the control of the communication network in Damascus.
Last week, the Syrian army had succeeded in expelling the rebels from Damascus with the support of Russian airstrikes. Around 3200 rebels were expelled from Damascus along with their families. But the Syrian army suspects that some part of Damascus is still under control of the IS and its allies. Thus, the Syrian army has undertaken a special campaign to expel these terrorists.
However, Russian and Syrian security agencies claim that the security of Damascus could still be under threat from the terrorists and rebels. The Russian military claims that it is for this reason that it has undertaken the patrolling of the Syrian capital. But the western media have asserted that President Vladimir Putin is trying to tighten his grip with the deployment of armed forces in the Syrian capital.
Russia already has its naval and airbases in the cities of Tartoos and Latakia Hama respectively. There were reports of the Russian army having built a military base in the city of Hama. A few weeks ago, the Russian Defence Minister had visited this base. The Russian military police had gained control of the historic Syrian city of Palmyra expelling the IS terrorists from there. It is claimed that the T-4 and Shayrat areas targeted by Israel and the United States also house Russian bases. Hence, the Russian President seems to have tightened his grip by deploying the military in capital Damascus.