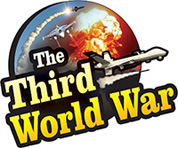 Washington: 35 soldiers were killed in the attack, carried out by 'IS', on the Syrian military. This attack was carried out in the Homs province of Syria, and Amaq news agency of IS has confirmed this report. Some time ago, the United States and allies had claimed to have defeated IS in Syria. This is the biggest attack carried out by IS, since then.
As per the information given by voluntary organisations working in Syria informed that the attacks were carried out in the desert area, in the Homs province, on Thursday and Friday, in the night. The IS terrorists targeted the Syrian military units, carrying out the search operations. Eight soldiers with two officers were killed in the attack in the Deir ez-Zor region. Whereas, 4 officers and 25 soldiers were killed in the attack in the Desert, in eastern Homs.
Amaq, the news agency working for IS, confirmed these reports. Six IS terrorists are said to have been killed in the attack. Claims had been made, following the action taken by the United States and its allies that IS was completely defeated, in Syria. But the analysts had indicated that IS was not defeated, but the terrorists had only shifted their bases to the arduous mountain ranges.
It is believed that the dreadful attack on the Syrian military, was carried out by the IS terrorists coming from such bases. Even after IS's defeat in Syria, the Syrian military and allied groups have continued the search operations for IS terrorists. The IS attack was during one such search campaign.
The attacks on the Syrian military shows that the IS still has the strength. These attacks also indicate that the Syrian military and the allied groups will have to face IS attacks, in the desert and mountain regions, in the near future. The analysts have warned that these attacks can give a renewed strength to IS.