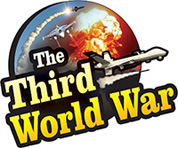 Paris: 13 people were injured in the terror attack carried out at Lyon, the third-ranked city in France. On Friday evening, a suspected terrorist carried out an explosion using a 'Parcel Bomb', in the famous Victor Hugo street, in the city of Lyon. The blast that was executed against the background of the European Parliament elections scheduled on Sunday and the incitement by the IS leader Abu Bakr Al-Baghdadi has created a stir.
A loud explosion was heard in the Victor Hugo street in Lyon, on Friday in the evening at about 5 pm. Car windshields and window panes of the surrounding buildings were shattered in the explosion. Thirteen people, including pedestrians on the road, were injured. The injured also include one young girl. Reportedly, screws, nuts and bolts were used to make the bomb.
French President Emanuel Macron has confirmed the attack as also the security agencies in Paris have confirmed the terror attack. Two bags were discovered by the security agencies, in the investigation that ensued. The security agencies have released the image of the suspected terrorist taken from the CCTV footage and have appealed for help to apprehend the suspect.
Since 2015, terror attacks are being carried out in France regularly killing more than 250 citizens in the attacks so far. It has been proved that the terrorist organisation IS, was behind most of the attacks, and it is also disclosed that immigrants were used to carrying out these attacks. France has deployed the military in its important cities to counter any terrorist activities. However, the Lyon blast proves that this deployment is no deterrent for the terrorists.
Only last month, IS chief Abu Bakr Al-Baghdadi, had incited to launch attacks on all the allies including France. While provoking, Baghdadi had said that the IS cadres in West Africa, should take the initiative to target the European countries, including France. Therefore, this provocation could be the behind the attack at Lyon, is the possibility expressed.