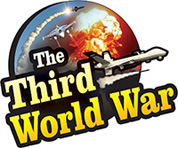 Washington: The United States has taken a decision to stop the humanitarian aid worth millions of dollars, provided to Syria. The US Department of State clarified that it has stopped the aid as there cannot be stability in Syria unless the 'IS' is annihilated. While the United States is stopping the aid, it is believed that Saudi Arabia is likely to announce a new aid package for Syria.
The United States had announced an aid of $ 250 million for Syria. The United States had also clarified that the aid would be to normalize Syria. But the US department of State announced withdrawal of the aid. The US department of State criticised that no other country in the world is making enough financial contribution for stability in Syria and lashed out that the total of the financial aid provided by the other countries is less than the aid provided by the United States.
At the same time, the conflict against the 'IS' is still not finished and hence the humanitarian aid can be resumed only after the terrorist organisation, 'IS' is annihilated, clarified the US State department. The US State Department asserted that the aid will be diverted to other causes related to Syria only. But avoided giving any further details.
Some international analysts have raised their eyebrows at this withdrawal by the United States. These analysts said that this decision about Syria clearly goes to show that US President Trump is trying to reduce the financial contribution of the United States in the international campaigns. Before this President Trump withdrew from the support to the United Nations Human Rights Commission. President Trump also indicated stopping the expenses The United States was incurring on account of the military organisation NATO. Saying that the United States was footing the largest share of the expenses for both Human Rights Commission and the NATO, President Trump had appealed the other countries for justifiable contributions.
It is likely that Saudi Arabia will increase its share in humanitarian aid to Syria. Responding to an appeal made by President Trump a few weeks ago, Saudi Arabian Crown Prince may increase the humanitarian aid to Syria.
Meanwhile, it is alleged that Saudi is providing this assistance to counter the influence of the Assad regime in Syria. Syria has accused Saudi of fuelling the conflict by providing aid to the anti-Assad rebels in Syria.