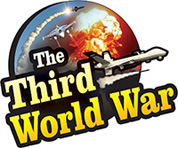 Gaza: Khaled 'The Palestinians should declare a guerrilla war against Israel if they want to free West Bank and entire Palestine from Israel. Jihad is the summit of the life and if that the guerrilla war has to be started to achieve it,' said Khaled Meshaal, a senior leader of Hamas as he incited Palestinians. At the same time, he appealed to Fatah from the West Bank to join Hamas in the armed struggle as well.
Meshaal, who is in contact with the senior Iranian leaders appealed for conflict during an interview with an Arabic news channel. The Hamas leader said, 'If Jihad is abandoned one would have to face only insults and death. A person living in the shelter of another is as good as dead. Therefore, every Palestinian should join the crusade against Israel for their own and national protection.' If a war was struck, only Palestinians would emerge victoriously, claimed Meshaal while reminding of past wars.
Meshaal urged as also suggested, 'The Israeli withdrawal from Lebanon in 1996 was not discussed in Washington or Madrid. Israel withdrew only because of the stiff resistance offered by Hezbollah. Also, the same was repeated in the Gaza Strip. In 2000, when the Palestinians unitedly fought Israel, they had to withdraw from Gaza. Today there is a need to evict Israel from Gaza and West Bank, which calls for a guerrilla war and every Palestinian should participate in the war.'
Meshaal also appealed to Fatah in the West Bank to join with Hamas for armed conflict against Israel. However, Fatah rejected the appeal and had delivered a message to the people in the West Bank that they should oppose the Israeli actions peacefully.
Two days ago, Palestinians attacked the Israeli soldiers patrolling in the West Bank. Two Israeli soldiers were killed in the attack, and the Israeli military has undertaken an operation in search of the attacker and has sealed all the entry and exit points to the Ramallah city. During the process, four Palestinians were killed in the military action. Hamas from the Gaza Strip had welcomed the attack on the Israeli soldiers. Whereas, Fatah, the ruling Palestinian party in West Bank, has denounced the attack. Moreover, Palestinian President Abbas had blamed Israel of being responsible for this attack.