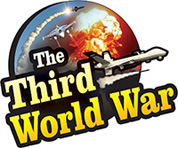 Beijing: German Chancellor Angela Merkel has said that although the United States may have withdrawn from the Iranian nuclear deal, Germany and China still stand firmly behind the current nuclear deal. Chancellor Merkel has just completed her China visit and as per the sources, besides the Iranian nuclear deal, she also had discussions about free trade agreement and human rights issues with China during this visit. At this time, the Chinese leaders said that their country was open to German industry and investments as well as clearly indicated that China can prove to be a good alternative against the backdrop of pressure from the United States.
Germany being one of the largest trade partners of China, bilateral trade with it is to the tune of $ 200 billion. After the decision taken by President Trump to withdraw from the Iranian nuclear deal, the European companies stand most affected. In view of this, the Chinese market will be very important for the European companies and this visit by Merkel is said to be a part of the efforts to open the Chinese market for Germany as well as other European companies.
Chancellor Merkel was insistent on this issue during her meetings with Chinese President Xi Jinping and Prime Minister Li Keqiang. She mentioned about the financial losses incurred by the European companies while talking about the Iranian nuclear deal. 'There is a possibility that the European companies may have to withdraw or reduce the extent of operations in Iran due to the sanctions imposed by the United States on Iran. This will create opportunities for companies from other countries and they can pick up a major share,' warned Merkel.
The German companies may also suffer because of the trade restrictions imposed by Trump along with the sanctions against Iran. Under the pretext of national security, Trump has initiated scrutiny of the vehicle imports and has warned of imposition of 25% tax on imported vehicles. Major proportion of vehicles imported into the United States being German, the tax will hit the German companies the hardest. In case of losing the US market, other markets will become important for German companies and China will prove to be the most important country for this purpose.
The investment by the European countries is also important for China in view of the trade war between the United States and China. Therefore, China is making efforts to cajole the European countries and this visit by Chancellor Merkel is indicated to be a decisive step in these efforts. Chinese Prime Minister Li Keqiang has made a statement that the Chinese market is open for the German companies. Before the visit by Chancellor Merkel, the Chinese Finance Ministry had announced the decision to reduce import tax on vehicles from 25% to 15%. The German companies can be the largest beneficiaries of this decision.