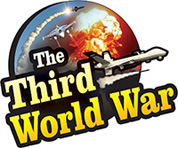 Paris: The European analysts have warned that the United States and Europe are on the brink of a trade war. If the United States does not announce concessions for the Steel and Aluminium industries from Europe, a trade war is inevitable, as per these analysts. They have also expressed confidence that a solution can be worked out for this impending trade war in the 'Organisation for Economic Cooperation and Development' (OECD) Conference to be held in Paris on Wednesday.
The relations between the United States and Europe have taken a turn for the worse because of the withdrawal of the United States from the Iranian nuclear deal. The huge investments of the European companies in Iran have come under threat because of the sanctions imposed by the United States on Iran. France believes that the European Union should take steps to protect the interests of these companies which can antagonise the United States. Germany also has taken a similar stance. The United States has taken a tough stand about the crude oil supplied by Russia to Germany. In view of this situation, the trade war between the United States and Europe seems inevitable.
The European analysts have openly accepted this fact. Saying this trade war will create dire circumstances, the analysts are blaming the US policies for it. The French diplomats have demanded that the United States should not mete out the same treatment as China, to its European allies. Some of the analysts have expressed confidence that the OECD Conference to be held on Wednesday in Paris will be able to work out a solution to avoid this trade war. But it seems that finally it all depends on the stance of the United States.