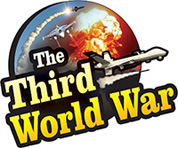 Washington: The US Department of State announced the supply of KC-46A Pegasus tanker aircraft to Israel. US department of state expressed confidence that these tanker aircrafts used to fuel fighter and military transport aircraft will augment the strength of the Israeli air force. The United States is already equipping Israel with 50 super-advanced F-35 fighter jets. It is claimed that now with the addition of Pegasus, the United States is preparing Israel for an attack on Iran.
Israel had demanded multipurpose fuel carrying tanker aircraft from the Trump administration. It is said that Israeli Prime Minister Benjamin Netanyahu made this demand, during his visit to the United States, last year. Two days ago, the US department of state accepted this demand. As per this, the United States will be supplying multipurpose advanced tanker aircraft KC-46A for $2.4 billion and the first aircraft will be reaching Israel in the next two years.
The department of state said in its reaction 'This cooperation is being extended in view of the US policy to supply military assistance to Israel and for national security. This will increase the strength of Israel and in turn, the United States, in the Middle East. The United States can use Israeli aircraft in a war in that region.' Therefore, the United States will be supplying the tanker aircraft to Israel for the first time.
Israel has 11 tanker aircraft in its fleet. Israel is using the modified Boing 707 purchased from the United States and C-130H transport aircraft from Lockheed Martin, as tanker aircraft. But now these aircraft are 60 years old and as per Israel, it does not have an advanced tanker aircraft that will be of assistance to the Israeli airborne actions. Against this background, Israel demanded Pegasus from the United States.
Meanwhile, the US and Israeli media are claiming that the United States has made Israel ready to attack Iran with the supply of super-advanced f-35 fighter jets, followed by Pegasus. The Pegasus aircraft capable of carrying 106 tonnes of fuel can easily fly for 6,000 miles. Whereas the super-advanced F-35 stealth fighter jet, being supplied by the United States to Israel, has a flight range of 1,350 miles.
The minimum distance between the Israeli capital Jerusalem and the Iranian capital Tehran is 1,200 miles. Therefore, as per the media Pegasus has been supplied to Israel either to refuel the Israeli aircraft returning from the operation in Tehran or for other Middle Eastern operations.