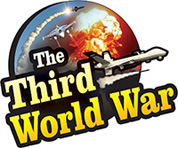 Manama/Muscat/Jerusalem: The Foreign Minister of Oman appealed to the states in the Middle East to accept Israel saying, 'Israel is a state present in the Middle East, and we all understand this. The world is also aware of this fact. Maybe it is time for Israel to be treated the same [as the other nations] and also bare the same obligations.' Israeli Prime Minister Benjamin Netanyahu paid a historic visit to Oman on Friday. The response from Oman gains significance against the background of the tour.
Israel claimed the Israeli Prime Minister Benjamin Netanyahu's visit to Oman on Friday, to be in response to an invitation from Sultan Qaboos bin Said Al-Said. Previously, the then Prime Ministers Yitzhak Rabin and Shimon Peres had paid a visit to Oman in 1994 and 1996 respectively. After that, no Israeli leader had visited Oman in the last 22 years, and Netanyahu becomes the first Prime Minister of Israel to visit Oman after Peres.
Israel has political relations with Jordan and Egypt in the Middle Eastern and efforts towards establishing ties with the other countries confidentially are underway. Although Israel does not have official relations with Oman, Israeli officials are said to be operating in Oman secretly. Moreover, Israeli Prime Minister Benjamin Netanyahu has initiated individual efforts to establish a relationship with the Middle East countries privately in the last few years and the visit to Oman is considered an important milestone.
The Omani leaders had two rounds of discussions in the past one year before the Israeli Prime Minister's historic visit. In the month of February, Omani Foreign Minister Yusuf bin Alawi visited Al-Aqsa Mosque and the West Bank. Whereas, the Omani officials had also participated in the Arab-Israeli talks held in the United States in March.
Against the background, the visit of the Israeli Prime Minister becomes very important for the Israel-Palestine peace talks and Iran. Although Oman has not been active in the Palestine issue until now, it has indicated to take the initiative in the matter. Nevertheless, it clarified that the efforts would not be as a mediator. Despite Oman being a part of Saudi Arabia's Gulf Council, it is known to be a country which maintains good relations with Iran.
The western countries and the other Arab nations have used Oman's relations with Iran to deliver messages and hold discussions with the state, even in the past. The Israeli media and analysts have forecast a similar motive being behind Netanyahu's visit to Oman.
Iran has severely criticised Prime Minister Netanyahu's visit. Iranian Foreign Spokesman Bahram Qassemi criticised the Israeli government of trying to create a divide among the Islamic countries. Reports of Palestinian President Mahmood Abbas to have also paid a three-day visit to Oman before Netanyahu's historic visit have surfaced.