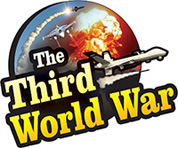 Jerusalem: Israel replied sharply to the repeated threats of missile attacks, issued by Hamas, Hezbollah and Iran. Israeli Prime Minister Benjamin Netanyahu announced the manufacture of the most destructive missile by the Israeli military. Prime Minister Netanyahu warned Iran and its supporters claiming that no country in the world has an answer to this missile capable of hitting anywhere in the entire Gulf.
Prime Minister Netanyahu, holding the additional responsibility of defence due to the resignation of Avigdor Lieberman, visited the project of the Israel Aerospace Industries (IAI), on Monday. He inspected the super advanced missiles being manufactured thereby IAI and the Israeli military. Following the inspection Prime Minister, Netanyahu announced that these destructive missiles would soon be inducted in the Israeli defence forces. Netanyahu said 'They are developing offensive missiles here that can reach anywhere in the area and any target. These missiles will become a symbol of Israeli strength.'
The Israeli Prime Minister claimed that the technology and capabilities of these missiles are unparalleled in the world. The Israeli Prime Minister avoided giving any further information in the matter. A few hours before the announcement, the Israeli Prime Minister had mentioned the Iranian nuclear program, while talking to the press. He created a stir saying that the Israeli spies regularly intrude in the Iranian nuclear project to gather vital information. The Israeli media have claimed that the announcement made by the Prime Minister was a warning for Iran.
Since the last few days, the Iranian leaders and military officials have made announcements of the annihilation of Israel. The Hezbollah chief also had announced that they have thousands of missiles capable of reaching Tel Aviv and the other important cities of Israel. Hamas had launched more than 600 rocket attacks into Israel in the last month. Whereas, the Iran supporter groups in Iraq have declared that Hezbollah will not be alone in the war against Israel. Therefore, it is apparent that Iran and its supporters have created a major front against Israel.
Meanwhile, Israel had retaliated against these rocket attacks using its Iron Dome, Arrow and David Sling air defence systems. But Israeli Prime Minister has delivered a strong message that Israel will henceforth, become more aggressive to Iran, its supporters and the world with his announcement of manufacture of these destructive missiles.