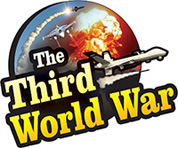 Geneva: The United States backed out from the United Nations Human Rights Council (UNHRC), by claiming that it had turned into a 'protector of human rights abusers and a cesspool of political bias'. Following this, Israel too seems to have turned its back against the UNHRC. Since the past few days, Israel's Ambassador to the UNHRC has remained absent from the Council's sessions. Although Israel is not a member nation to the UNHRC, its representatives used to be present for the Council's sessions previously as an observer state.
'Israel has been looked upon as one of the main observer states of the UNHRC. However, after the Council blamed Israel for the Gaza action, Israeli officials have refrained from participating in the Council's sessions', claim some of the Council's political officials. Israel is claimed to have taken this stand, due to the contrary policies of the Council.
UNHRC Spokesperson, Rolando Gomez confirmed the information about the absence of Israeli officials. However, there will soon be a change in Israel's stance, and its officials will return to the Council, assured political officials of other nations. Whereas, the Israeli Foreign Ministry has avoided comment over the matter.
Over the past few years, a drift has been created between Israel and the UN Human Rights Council. The council has been quoting Israel's actions in the Gaza Strip and the West Bank, and consistently criticising it. Nevertheless, the council has been condemning the country by making anti-Israel, biased and prejudiced decisions, and neglecting the actions being taken against Israel on the Gaza Strip, say the Israeli leaders.
Meanwhile, the United States has withdrawn from the UN Human Rights Council only two days ago. US Secretary of State, Mike Pompeo and US Envoy to the UN, Nikki Haley has alleged the Council to be anti-Israel, protector of human rights abusers and a cesspool of political bias. The United States has no interest in being a part of such a foul organisation, said Haley and announced the US exit from the Council.
While Israel has welcomed this decision of the US, Israeli Prime Minister, Benjamin Netanyahu too, had dropped hints about the country leaving the Council prior to the US decision.