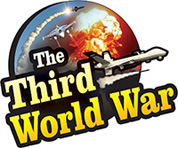 Amman/Damascus: The Syrian media has claimed that the Israeli fighter jets carried out airstrikes on the Iranian missile production facility in Syria. Video footage of the attacks on the factory that used to manufacture chemical weapons previously, has been released. It is the fourth attack by Israel on an Iranian military base in the last one month. Israel has like previously denied comment over the attack claim.
There is an Iranian missile production facility in the Masyaf town in Hama province. Airstrikes were carried out on this facility on Sunday evening. News agency affiliated to Hezbollah in Lebanon has accused the Israeli fighter jets of having trespassed the Lebanese airspace to carry out these attacks. The Lebanese news agency has claimed that a medical laboratory was targeted in these attacks.
The Syrian human rights organisation informed that the place where the attacks were made as described by the Lebanese news agency, did not contain a medical laboratory but a missile production facility instead. No information has been revealed about the destruction in the attacks. However, a significant amount of smoke was seen emanating from the site of the attacks. It is the fourth attack on Iranian locations in Syria in the last one month. The Syrian media have held Israel responsible for these attacks. They have said that Israel is making its threat of attacking the Iranian locations in Syria a reality. However, Israel has not responded to the allegations.
A few hours before these attacks, in his talks with Russian President Vladimir Putin, Israeli Prime Minister Benjamin Netanyahu had warned that the attacks on the Iranian locations would continue. Therefore, it is alleged that Israel is responsible for the attacks in Hama.
Ten days ago, an Iranian missile warehouse was destroyed in the air attacks at Aleppo in Syria. The satellite pictures before and after the attacks have been published. The Syrian human rights organisation had claimed that Israel had carried out these attacks. Whereas, Iran had said that there was no arms warehouse at the concerned location.