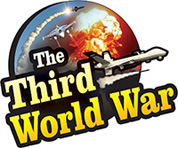 Jerusalem: After the war between Israel and the Hamas in 2014, there are indications of a new conflict sparking between them, once again. Following the aggressive air attacks on the Gaza Strip by Israel on Saturday, both the terrorist organisations, the Hamas as well as the Islamic Jihad, have agreed to a ceasefire with Israel. However, the Israeli leaders have sternly warned the terrorist outfits that their action will continue until they see the ceasefire taking effect on the ground.
On Friday night, the Hamas and other terrorist organisations had initiated a spate of intense rocket attacks on Israel. Sources from Israel, as well as the Gaza Strip, have informed of a total of about 200 rocket attacks had been launched. Israel has claimed to have intercepted 30 of those attacks using their Iron Dome missile defence system. Four people from the Sderot city of Israel are said to be injured in the attacks.
The Israeli army gave a fitting reply to the air attacks from the Gaza Strip. On Saturday, from early morning, Israel initiated severe air attacks on various parts of the Gaza Strip. These attacks targeted the tunnels as well as the training centres of terrorist organisations including the Hamas. Two Palestinian youths are said to have lost their lives while 25 people are injured in these Israeli air attacks.
Prime Minister of Israel, Benjamin Netanyahu, claimed that the action on Saturday was the biggest operation carried out since the war of 2014. "I hope that they have received the right message. If they haven't, they will soon receive it from the ensuing action," with these words Netanyahu warned the terror outfits that the Israeli action would continue. The Defence Minister of Israel, Avigdor Lieberman has also indicated that the attacks on the Gaza Strip would continue.
However, the terrorist organisations from the Gaza Strip have retreated and agreed to a ceasefire, following the aggressive air attacks by Israel. After the Gaza Strip suffered massive destruction from the air attacks on Saturday, discussions for the ceasefire were initiated by Egypt. Both Israel and the organisations in the Gaza Strip have agreed to the ceasefire and have clarified that it will come into effect from Sunday.