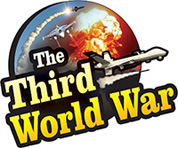 Jerusalem: 'Israel is prepared to take an extreme step for self-defense. There is a possibility of Iran using Syria and Lebanon to attack Israel, however, Israel will never let these attempts succeed, said Israel's Prime Minister, Benjamin Netanyahu warning Iran. Simultaneously, he also urged International Community to take efforts to pull out Iran from Syria.
German Chancellor, Angela Merkel is on Israel's visit and Israel's Prime Minister once again targeted Iran during the News Conference with her. Netanyahu warned that 'all countries in the world should unite to stop Iran's Military Exercises and Nuclear Programme completely. Iran's terrorist activities continuing in different parts of the world including Europe should also be ceased. It's necessary that Iran pulls out its forces out of Syria'.
Chancellor Merkel reaffirmed Israel Prime Minister's stand. 'Iran cannot have its presence at Golan Hills near the Israeli border. Israel also held talks with Russian President, Vladimir Putin on this point. Iranian forces must retreat from Syria, said Markel while justifying Israel's stand. At the same time, German Chancellor also agreed to Israel's stand that Iran should not become equipped with Nuclear weapons.
Israel has been targeting Iran's bases in Syria, since last two years and so far, it's been attacked for more than 200 times, informed the Israeli sources.