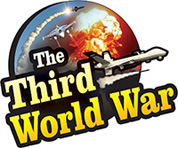 Beijing: Chinese President, Xi Jinping issued a stern warning 'There is no threat from China to any country. At the same time, no country is in a position to dictate to the Chinese people what should or should not be done.' This warning is apparently a message for the United States and indicates that the US-China conflict is likely to flare up further shortly.
Former Chinese President, 'Deng Xiaoping' initiated the new stage of developments in the Chinese economy. A special function was organised to commemorate the completion of 40 years of this initiative. The function was attended by the leaders and important members of the ruling communist party, leading Chinese industrialists and foreign dignitaries. At this time, President Jinping referred to the progress and the influence created in the world, to reassure the Chinese economy, by China under the leadership of the ruling communist party.
President Jinping underlined the importance of the communist party saying, 'The flag of socialism has always waved on the Chinese soil with pride. The leadership of the Chinese communist party, socialism with special Chinese characteristics and the systems developed based on this socialism are the major factors in the country's progress.' The President claimed that this is the driving force for the phenomenal progress made by the country over the last four decades.
Jinping is asserting development of the Chinese economy without giving any concrete assurances and appealed that wherever a change is needed, it has to be brought about. President Jinping claimed that over the last few years, China made attempts to preserve the international systems and China does not wish to dominate or rule any other country.
Jinping, who is praising the development brought about by Xiaoping four decades ago, has not shown the courage to initiate new steps for economic development. President Jinping was expected to make some new announcements following the US-China trade war and the jolts received by the Belt and Road Initiative. But Jinping, making efforts to tighten his grip on the government, did not take any decisions that could have hampered the process.
The defensive stance of President Jinping indicates political insecurity. The US National Security Advisor recently said that if China implemented the economic corrections demanded by the United States, there would be major political upheavals in China. Therefore, President Jinping is not very keen on the economic corrections, but at the same time, he wants to avoid the trade war with the United States. Both these things are not possible simultaneously. At the same time, Jinping is exerting extreme caution to ensure that the message that China under his leadership retreated in the trade war with the United States does not percolate to the Chinese masses.
Therefore, Jinping is attempting to influence the Chinese people by making bold statements like no country can dictate anything to China.