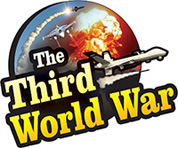 Jerusalem/Tehran: Iran threatened that if the United States attacked Iran, the US bases in the Middle East are in the range of the Iranian missiles. Earlier, Iran had threatened that it had the ability to annihilate Israel, within half an hour of the US attack. An Israeli reaction has been received regarding this. Prime Minister Benjamin Netanyahu reminded that F-35s, in the Israeli Airforce fleet, can very easily reach up to Iran.
Last week, Mujtaba Zolnoor, the chief of the National Security and Foreign Policy Committee, in the Iranian parliament, threatened the United States and Israel. Zolnoor claimed that within half an hour of a US attack, Iran would wipe out Israel from the world map. One of the Iranian officials had claimed that Iran had a secret weapon to destroy Israel.
Thereafter, on Tuesday, Iranian Cultural Minister Hossein Nejat threatened to attack the US military bases and interests in the Gulf. Nejat claimed that Iranian missiles will target the aircraft carrier, military bases in the Middle East and allies, of the United States. While these threats are being received from Iran, Israeli Prime Minister reminded Iran of the consequences.
Israeli Prime Minister reviewed the readiness of the Israeli Airforce during a visit to the Nevatim airbase. He also reviewed the super-advanced F-35 stealth fighter jets, purchased from the United States. Israeli Prime Minister reminded Syria and Iran, regarding the capabilities of these stealth fighter jets, while talking to the media after the visit.
Prime Minister Netanyahu warned 'Iran is speaking the language of annihilating Israel since the last few days. But Iran should not forget that the Israeli F-35s can easily reach anywhere in the Middle East and even carry out attacks in Syria and Iran.' Israel has used the F-35s to carry out attacks on the bases of Iran and its affiliated organisations in Syria. It is claimed that the Russian air defence systems deployed in Syria also failed to target these fighter jets. Against this background, the statements made by Prime Minister Netanyahu, regarding the capability of the F-35s, become very suggestive.
Last month, joint air exercises were conducted by the United States, the United Kingdom and Israel in the Mediterranean Sea. F-35s from the fleets of all the three countries participated in the exercises. Israeli analysts claimed that the concerned exercises were a warning for Iran and Iran affiliated terrorist groups, in Syria.