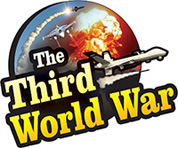 Moscow: The Russian army has started developing 'Swarm Drones' capable of dropping explosives on the enemy and their related targets. This fleet of drones has been referred to as 'Jihadi Aviation' by Russia. Various agencies have been expressing fears of terrorists loading these drones with explosives and using them for sabotage attacks in the Middle East and the world over. Against this background, the use of this technology by the Russian military has created a sensation.
A few weeks ago, there was an attempt to carry out a swarm drone attack, on one of the Russian defence bases in Syria. IS the terrorist organisation was alleged to be behind it. Russia had successfully foiled the attack. Earlier to this, a video of a drone dropping explosives on an Israeli tank had been published. The terrorist organisation Islamic Jihad, from Palestine, was claimed to be behind it.
The use of drones by the terrorist organisations forms the basis of the Russian Jihadi Aviation. It is said that the Russian companies have already started manufacture of 'Miniature Bombs' necessary for the Swarm Drones. As per the information passed by the Russian media, bombs or explosives of minimum one kilogram will be carried by the drones, initially. Meanwhile, a drone carrying 20 kilograms of explosives, is said to be developed.
These drones can attack targets on land as well as in the air. At the same time, the Russian sources indicated that these might be used to target a single person. The terrorist organisations had used 10-12 drones as explosives. But Russian military plans to use these drones in much larger numbers. If the number of drones is less, it is possible to target them. As per the Russian military's plan, in case of more significant numbers, it becomes difficult to focus all the drones, and this will minimise the losses due to retaliation.
Since the last decade, the use of drones is considerably rising, in most of the militaries. Although they are generally used for surveillance and getting confidential information, it has been revealed that the United States has used armed drones on a big scale. The United States has successfully used these armed drones in the counter-terrorist actions in Pakistan, Afghanistan, Somalia and Libya. But the terrorist organisations are taking undue advantage of the increasing drone usage, and the Houthi rebels from Yemen carried out multiple attacks, in the last few months, in Saudi Arabia using drones.
Against this background, the possible use of swarm drone technology for attacks assumes significance. Before this, it has been revealed that the United States and China have developed drones on Swarm technology, and it was further exposed that the United States even conducted tests of the Swarm Drones. Moreover, China had claimed that it could launch a thousand drones simultaneously. Now the Jihadi Aviation developed by Russia, only adds to the concerns.