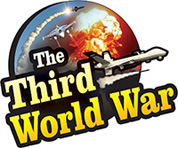 Beirut: 'Israeli fighter jets have declared a war against the Hezbollah terrorists. Many Hezbollah locations along the Syria-Lebanon border were targeted by Israeli fighter jets,' claimed the Lebanese media. But neither Israel nor Hezbollah has given any reactions.
Leading Lebanese news channel 'Al Jadeed' in its first report informed that Israeli fighter jets attacked the Lebanese city of 'Baalbek' near the Syrian border on Sunday. The locals claimed that the Israeli fighter jets were buzzing over the city and thereafter big explosions were heard from that area.
The number of casualties in the attack by the Israeli jets is yet to be confirmed. But these attacks have caused a lot of damage, claims Lebanese news channel and thereafter the Arabian media. Hezbollah has refuted the claims and has said that no such attack ever happened whereas the Israeli army avoided to comment on the issue.
A few days ago, Israeli Prime Minister Benjamin Netanyahu had attached a lot of significance to the northern border. Prime Minister Netanyahu had warned that Israel could be attacked through its northern border with Syria and Lebanon. Netanyahu had expressed a possibility of Iran supporters in Syria and Lebanon, Hezbollah and the armed organisations may target Israel. Whereas, Israeli Defence Minister Avigdor Lieberman had announced that the Israel army is in a state of readiness to defend the border.
The Israeli agencies and analysts have claimed that Hezbollah, the terrorist organisation is holding a stock of about 1,25,000 short and medium range missiles. Along with this, there were news reports that Iran had established its military base 15 km from the Israeli Golan Hills border.