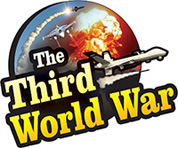 Jerusalem: General Yoel Strick, from the Israeli defence forces, warned the country that Hezbollah is planning an attack on Israel from the Lebanese land. It will be wrong to wait until the attack is carried out. Therefore, Israel should declare war and take action against Hezbollah, before the attack is initiated. Israel should not have the misconception that Lebanon and Hezbollah are different. Hezbollah is a partner in the Lebanese government. General Strick demanded that Israel should declare war with Hezbollah and Lebanon, given the threat.
It had been exposed last year, that Hezbollah was trying to build underground tunnels, to intrude into Israel. The Israeli defence forces had destroyed these tunnels. Hezbollah has still not given up the plan to attack Israel. General Strick alleged that Hezbollah is making desperate efforts in that direction. Pointing out that it is, therefore, dangerous to wait for a Hezbollah attack, he said that it is necessary to teach Hezbollah a lesson. General Strick said that his clear opinion was that Israel must declare a war against Hezbollah and Lebanon, for this purpose.
Israel and Lebanon share a border and claim that Hezbollah is planning an attack on Israel through this border, had been made even in the past. Israel had also prepared for a crushing attack on Hezbollah. The Lebanese leaders had warned that if Israel attacked Lebanon under the pretext of attacking Hezbollah, the Lebanese army would retaliate. Israel increased the military deployment near the Lebanese border, following this.
Even if General Strick did not mention these things, he warned that Israel should not make the mistake of thinking that Hezbollah and Lebanon are different`. General Strick pointed out that Hezbollah is currently, a partner in the Lebanese government. The frank advice to the country, given by General Strick, who will be due for retirement soon, becomes significant. General Strick who was entrusted the task of ensuring that the Israel military was prepared to fight Hezbollah, following the reports of the inability of the Israeli military, to take on Hezbollah, had surfaced. Therefore, the importance of the statements made by General Strick has increased.
A fierce war was fought between Israel and Hezbollah for 34 days, in 2006. The astonishing feature of this war was the resistance offered by Hezbollah to Israel. This increased Hezbollah confidence.Hezbollah leaders are giving open threats, that the Hezbollah strength has increased manifold since then and in the current scenario, they will exterminate Israel.
In this situation, indications are that the Israeli leaders will be considering the suggestion made by General Strick, very seriously. Prime Minister Netanyahu had warned that Israel would prove to be more dangerous for those found dangerous for Israel. Prime Minister Netanyahu, after his success in the recent elections, had warned that Israel would not compromise on the issues, relating to Israel's national security. Against this background, the warning issued by General YoelStrick points to Israeli action.