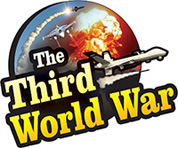 Beirut: "We are waiting for the Syrian war to end. The next Hezbollah war will be with Israel. The moment we receive orders from Iran, we will open a double front against Israel, one from the Golan Hills border area and the other from Lebanon," a senior Hezbollah Commander threatened. The senior Hezbollah Commander gave this information while talking to a US newspaper.
During an interview, the Hezbollah Commander confessed that the Hezbollah is suffering from the effects of the US sanctions against Iran. But the concerned Commander informed that despite the odds, Hezbollah had made all the preparations for the future conflict. The Commander claimed that the Syrian conflict would end soon. This commander clarified that once the Syrian conflict is over and, Hezbollah will start a new conflict with Israel after receiving orders from Iran.
At that time, Hezbollah will be opening two fronts against Israel. The Hezbollah front on the southern Lebanese border will be the first, and as narrated by the Commander during the interview, Hezbollah will be launching attacks on Israel, from the second front in the Golan Hills border region. The Hezbollah Commander created a sensation with a revelation that the Hezbollah has established joint bases with the Syrian army at Al-Qusayr, Yabroud, Al-Zabadani and Tal-Kalakh, in Syria.
A few months ago, Israel had accused Iran and Hezbollah of establishing military bases near the Golan border, under cover of the Syrian conflict. Israeli Prime Minister Benjamin Netanyahu had warned that Russia should ensure the withdrawal of Iran and Hezbollah deployment near the Golan border else even Russia would not be able to stop the Israeli attacks in Syria.