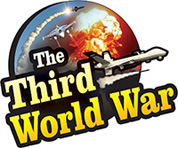 Damascus: Important Iranian bases were destroyed in the attacks carried out by the Israeli military, after Tuesday midnight. The Syrian government news channel claimed that soldiers from Iran and Iran affiliated organisations were injured in the attack. Hezbollah had recently threatened that Iran and them have established bases near the Golan region, in southern Syria and they are prepared to initiate attacks on Israel, on receiving instructions from Iran.
Syrian news channel Sana broadcasted the report of the Israeli attack after Tuesday midnight. The Israeli military launched missile attacks on the Quneitra And Tel Al-Hara region, in south Syria. The Syrian air defence systems foiled the Israeli attacks. But the Iranian bases, in the mountain region, in Tell Al-Hara, were destroyed in these attacks.
A few months ago, the Russian military was deployed on this base. But following the ceasefire announced by the Syrian government with the rebels, the Russian military withdrew from the base. Sources in the western intelligence agencies claim that thereafter, the Iranian military has taken over the base. Therefore, in the last few months, Iran had amassed a large stockpile of arms and ammunition on this base. This was the most important Iranian base in southern Syria. The Syrian media claimed that the base and the arms stockpile has been destroyed in the Israeli attack.
Israel has not reacted regarding the attack. But the Tell Al-Hara base is only a few kilometres from the Golan Hills in Israeli possession. Therefore, this Israeli attack on the base is considered important. Even in the past, Israel had attacked the Iran affiliated groups, stationed at this base. Israel is accusing that the deployment of the soldiers from Iran, Hezbollah and other Iran affiliated groups,in this region, is a threat to the security of the Golan Hills region. Only a few hours ago, a Hezbollah commander also announced that they were prepared to attack Israel from the Syrian side of the Golan border. This attack is carried out after the threat, means that Israel is taking the Hezbollah threat very seriously.