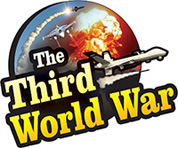 Washington: The United States (US) has announced sanctions against 7 Pakistani companies accusing them of nuclear proliferation. This is the second blow given by the United States to Pakistan within a month's time. Before this, the United States got Pakistan included in the Financial Action Task Force(FATF) 'Watch List'. These sanctions come as a major shock to Pakistan, aspiring to be a member of the Nuclear Suppliers Group (NSG).
The United States announced a list of 23 companies responsible for nuclear proliferation. There are 7 Pakistani and 15 Sudanese companies on this list. This comes as a big shock to Pakistan. India also is making efforts to become a NSG member and except China no other country is opposed to this. The analysts have claimed that even China cannot delay the 'NSG' membership for India, for a long time. However, China has been opposing India by saying that, 'if India is given the NSG membership, it cannot be denied to Pakistan.
Major countries have pointed out that the nuclear history of India and Pakistan has not been the same, as Pakistan had been involved in nuclear proliferation. Although China is not willing to accept the argument, the United States has acted against 7 Pakistani companies holding them directly responsible for nuclear proliferation. This issue can devastate Pakistan's aspirations of the "NSG" membership. It will be difficult even for China to promote the Pakistani cause. This is another harsh decision by the Trump administration regarding Pakistan and it indicates the intention of the United States to further castigate Pakistan.