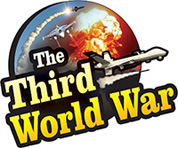 Jerusalem: 'The Hezbollah is cheating the international community by hiding information about the secret arms depots in Lebanon. The Lebanese government also is jeopardising the security of their people by covering up these crimes of the Hezbollah,' criticised Israeli Prime Minister Benjamin Netanyahu. Meanwhile, Hezbollah has claimed that Israel is making false allegations to create an excuse to attack Lebanon.
Last week on 27th September, Israeli Prime Minister Netanyahu exposed the information about the Iranian secret nuclear depots with images in the UN General Assembly. After these accusations against Iran, Prime Minister Netanyahu had also lashed out at the Hezbollah. The Israeli Prime Minister had alleged that the Hezbollah, armed for the conflict in Syria, has built secret weapon depots in the Lebanese capital of Beirut.
Prime Minister Netanyahu had released photographic evidence in this respect. The Israeli Prime Minister claimed that the Hezbollah has stored arms in the basement of a football stadium, to the north of the Rafic Hariri international airport and in the basement of the Beirut port. The Israeli military has said that the Hezbollah has built arms depots and arms factories at important locations in Lebanon.
The Israeli Prime minister had appealed to the international community to act, stressing on the fact that the Hezbollah was as dangerous for Israel's security as Iran. The Hezbollah had not replied to the allegations made by the Israeli Prime Minister. But on Monday, the Lebanese Foreign Minister Gebran Bassil visited the concerned places along with 73 foreign ambassadors and dismissed the Israeli accusations. The Lebanese Foreign Minister showed the parts of the football stadium and Beirut port and claimed that there were no arms depots.
The Israeli Prime Minister has criticised this and pointed out that there was a massive clearing operation performed by the Hezbollah at the concerned locations for three days after the accusations in the UN General Assembly speech. Prime Minister Netanyahu demanded that the foreign ambassadors who had visited the said locations should ask Hezbollah to account for these three days.
Meanwhile, Israel had produced evidences of the Hezbollah arms factory near the Lebanese border even in the past. On the other hand, Nasrallah, the chief of Hezbollah had openly claimed a few days ago that the Israeli air attacks in Syria have not been able to stop the process of their war-preparedness.