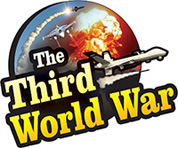 Damascus: Massive airstrikes were carried out on a military base at Al Bukamal in the east of Syria. In the airstrike that was launched on Thursday night, depots for ballistic missiles were destroyed, claimed Syrian as well as Lebanese media. The news agencies of these countries have attributed the attack to Israeli fighter jets. The attack in Syria comes amid the soaring tensions in the Middle East triggered by the killing of Qassem Suleimani by the US.
Hezbollah-affiliated news agency in Lebanon has published the news of the attack on Al Bukamal.
Weapon smuggling on a large scale is being carried out along Al Kaem in Iraq and Al Bukamal in Syria. Iran-backed 'Popular Mobilisation Force' in Iraq had sent ballistic missiles to Hezbollah bases established in Syria and other Iran-linked groups. The news was published on a leading Syrian website.
However, a Syrian Human Rights group has claimed that the attack was carried out by Israeli fighter jets. The attack was confirmed by locals, added the group. But Syria government or its media has not given any reaction yet. Moreover, the Israeli army does not give importance to the claims published in the media. Syrian media also claimed that another attack was launched in that region at the beginning of this week too. At that time, Israel had avoided to react on it.
Meanwhile, Iran has threatened to attack the United States and Israel to avenge the killing of Qassem Soleimani and reportedly it is for this purpose that Iran has been making Iranian-backed Hezbollah in Syria and 'PMF' and its other affiliated groups with weapons. In such circumstances, a reaction is expected over the airstrike mounted at the depot for ballistic missiles at 'Al Bukamal.'