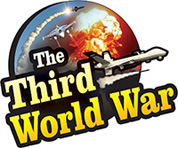 Washington/Brussels: The United States (US) has jumped into the political war, sparked between Russia and Britain over the issue of Sergei Skripal poisoning in Britain. The US announced expulsion of 60 Russian diplomats and spies on Monday. At the same time, 14 European nations also announced expulsion of Russian diplomats. Russia issued a blunt warning that there will be a 'Tit for Tat' reply given.
Britain had expelled 23 Russian diplomats after the poisoning of former Russian spy Sergei Skripal in Britain. The US and European countries had endorsed this action and had expressed firm support to Britain on the issue. Only last week, the European Union announced recalling its Ambassador in Russia, in support of the British action. About 10 European countries had also given indications about expulsion of Russian diplomats.
The announcement of expulsion of the Russian diplomats on the same day by the United States and 14 European countries proved to be sensational. US State Department Spokesperson Heather Nauert has accused Russia of using 'Nerve Agent' in the Skripal poisoning and demanded that Russian government should accept its responsibility.
Nauert said that in retaliation of the Russian action, the United States has expelled 48 Russian diplomats and 12 spies. At the same time, Russia has been directed to close its embassy in Seattle by the 2nd of April, said the US State Department Spokesperson.
Along with the US, 14 European countries including France, Italy, Poland, Netherlands, Denmark have announced expulsion of 50 Russian diplomats. President of the European Union, Donald Tusk has supported this action and has assured that the other countries will follow suit.