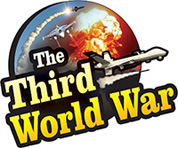 Jerusalem/Gaza: Israeli Prime minister Benjamin Netanyahu announced that after assuming power, following the win in the upcoming elections, his government will establish Israeli sovereign rights over the Jordan Valley in West Bank. Prime Minister Netanyahu claimed that even the United States would accept the Israeli sovereign right over the territory. Rocket attacks were launched from the Gaza Strip, within minutes of this announcement made by Prime Minister Netanyahu, during his election campaign. Following this, the Israel military launched airstrikes into Gaza.
The Israeli elections are just four days away. Netanyahu opponents have opened a massive front in these elections. Against this background, Prime Minister Netanyahu appealed during an election campaign rally at Ramat Gaan, that he should be elected with a majority, for a better future for Israel.
Prime Minister Netanyahu announced 'If the people give me the mandate, soon after the results, my government will establish sovereign Israeli rights, over the Jordan Valley and the region to the north of Dead Sea.'
Palestine is currently divided into two parts, the Gaza Strip and the West bank. They are being administered by two separate Palestinian organisations, Hamas in the Gaza Strip and Fateh in the West bank. Although the Fateh organisation of President Mahmood Abbas is responsible for administration in West bank, the responsibility of security of the West Bank has been vested in the hands of Israel, as per an agreement with the United Nations. At the same time, settlements of Israeli refugees, also have been set up in certain parts of the West bank.
Jordan Valley and the Dead Sea form nearly 30% of the area of West Bank and nearly 65,000 Palestinians and 11,000 Israelis live there. Therefore, Netanyahu's announcement of establishing Israeli sovereign rights over these regions is being severely criticised by the Palestinians. Saudi Arabia, Jordan and Turkey have taken serious cognisance of the statement and have expressed strong displeasure over it.
During the live telecast of the Netanyahu speech, warning sirens went off in the Ramat Gaan area, because of the rocket attacks launched from the Gaza Strip. The Israeli security agencies immediately moved Prime Minister Netanyahu to a safe place. But thereafter, the Israel military launched fierce airstrikes in the Gaza Strip. The Israeli attacks were continuing till late on Wednesday.