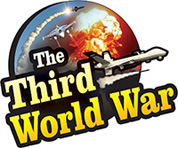 London: The Conservative Party of Prime Minister Boris Johnson was defeated in the British Parliament over both the issues of 'No Deal Brexit' and elections. Following this defeat, it was announced that the British Parliament would remain suspended till October 12 and have emanated strong reactions from the political circles.
In the last one month, the Brexit issue has stirred the political environment. After becoming the Prime Minister as the leader of the Conservative Party, Boris Johnson had announced that the United Kingdom would exit from the European Union under any circumstances, on or before October 31. However, his decision to opt for 'No Deal Brexit', did not go down well with his opponents. These include opponents from his Conservative Party.
Johnson has felt the jolt of this opposition in the last seven days. The British Parliament passed the proposal brought by the Labour Party to extend the date for Brexit in the previous week. At that time, 20 of the Conservative Party members supported the opposition. After that, by suspending the Parliament twice in the last week, Johnson conducted fresh elections. But the proposals were defeated in the Parliament on both the occasions.
In the Monday session, opposition members created a ruckus in the Parliament on the issue of suspension of the Parliament. The opposition members approached the speaker's chair with placards saying 'Silenced' and 'Shame on You'. Some of the opposition members demanded that the information about the suspension of the Parliament and preparations for Brexit should be revealed on an immediate basis. Amid this chaos, the speaker accused that although the Parliament is being suspended, the current activities are against democracy.
As per the proposal submitted by Prime Minister Johnson to the British Queen, the Parliament will be suspended till the October 12. After that, on October 14, the functioning of the Parliament will start with the Queen's address. It is a tradition of the British Parliament to grant leave to the Parliament before the Queen's speech. However, the suspension of the British Parliament by Prime Minister Johnson for more than one month against the background of the Brexit issue has stirred up a controversy.
Cases have also been filed in the British courts against this suspension of the British Parliament, and a hearing is scheduled for September 17 in the Supreme Court. But the opposition and the intra-party opponents of Prime Minister Johnson have already started heating the issue. Fabricating the picture that the decision taken by Johnson is anti-democratic, appeals are being made to people from various parts of the country to start protest again. At the same time, it is seen Johnson is getting increasing support on the issues of No Deal Brexit and elections.
Analysts have expressed fears that the United Kingdom is headed towards anarchy, in view of the uncertainty over Brexit and the chaos at the political level.