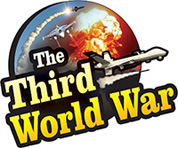 Beirut: Mohammed Raad, the Hezbollah leader in the Lebanese parliament, announced 'Israel is preparing to declare war against Hezbollah. But Hezbollah is fully prepared to retaliate against Israel.'
Israel has a misconception that it will win the war against Hezbollah. Under this misconception, Israel may declare war against Hezbollah. But Israel cannot win this war. Raad, while talking to the Hezbollah news channel, claimed that instead, Israel would face strong retaliation from Hezbollah.
However, Israel has accused that it is not Israel but the Hezbollah terrorists from Lebanon who are preparing for a war against Israel and intrusion into Israel. Israel had exposed the intentions of Hezbollah, to the world, by showing the tunnels dug by Hezbollah near the Lebanese border to the international media and institutions.