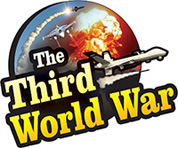 Beirut: 'Israel must stop the air attacks on Syria, else we will carry out unimaginably crushing attacks on Israel. Israel will be shown what the stark reality and the future would be in the ensuing Lebanon war,' threatened Hezbollah Chief, Hassan Nasrallah.
Nasrallah issued this warning to Israel against the background of the Israeli air attacks on Latakia in Syria. Israel had warned that Iran and Hezbollah should withdraw from Syria or else Israel would not tolerate the Iranian deployment and the arms-preparedness of the Hezbollah in Syria and would continue its attacks on Syria. But as per Nasrallah's claim, the Israeli attacks have not affected the arms-preparedness of the Hezbollah.
'Israel attacked the arms depots in Syria to prevent Hezbollah from receiving arms supplies. But Israel was unsuccessful in their attempt. Since Hezbollah has arms that are capable of precisely hitting their targets, the Israeli attacks have not affected the Hezbollah in any way,' declared Nasrallah.
At the same time, Nasrallah also warned that If Israel imposes a war on Lebanon, Israel will face a destiny and reality it didn't expect any day
Hezbollah chief Hassan Nasrallah also announced, 'Hezbollah will not withdraw from Syria even if a ceasefire is announced in Idlib. We will not leave unless we receive instructions from Syria or Iran.'
Israeli attacks on Syria are intolerable and hence, Israel should immediately stop the attacks, warned Nasrallah. Such threats have been issued by Nasrallah to Israel even in the past. But it is being consistently reported that the Hezbollah is the most affected by the Israeli attacks.