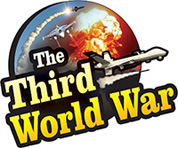 Beirut/Jerusalem: Hezbollah, disturbed by the discovery and destruction of the second hidden tunnel by Israel has threatened Israel. Sheikh Naeem Qasem, the second in command in the Hezbollah ranks threatened, 'More than 100,000 Hezbollah rockets are aimed at Israel. This brings all the cities of Israel including Tel Aviv in the range of the Hezbollah rockets exposing the Israel defence cordon. No place in Israel is safe from the Hezbollah rockets.' This has increased the tension at the Israel-Lebanon border.
Qasem, a senior leader of Hezbollah, threatened Israel during an interview with the Arabic news agency Al Walek in Iran. At this time Hezbollah's Qasem recalled the memories of the 2006 Israel-Lebanon war. Qasem claimed, 'Israel has not been able to carry out any action near the Lebanese border since 2006. On the other hand, in the last few years, the strength of Hezbollah has increased. Israel has accepted that it cannot bear the Hezbollah rocket attacks during military discussions. Therefore, Israel should give up the thought of starting a war against Lebanon.'
In 2006, Israel had initiated a conflict against Hezbollah in Lebanon for abducting two Israeli soldiers. Hezbollah fired 4,500 rockets into Israel During the 34-day skirmish. The Hezbollah leader's threat indicated that the number of rockets with Hezbollah has dangerously increased over the last so many years. Hezbollah leader Nasrallah has claimed in the past that Hezbollah was in possession of more than 100,000 rockets. Israel has also appealed to the United Nations for an action saying that the arms-preparedness of the Hezbollah is a threat to Israeli security.
Meanwhile, tension has increased near the Lebanese border due to the action initiated by Israel there. The Israeli military has appealed to the people in the Lebanese border areas to shift to other parts given the Israeli action against the Terror Tunnels. A senior Israeli leader has warned that Israel is not interested in a war against Lebanon, but if Hezbollah forces war on Israel, then Israel will send Lebanon back to the stone age.