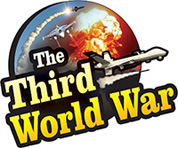 Tel Aviv: "Hezbollah was always devoted to the Iranian supreme leader. This organisation has nothing to do with the Lebanese people. Despite this, the Lebanese government covered up, for Hezbollah. This mistake will cost very dearly to Lebanon, in the next war against Israel," warned Major General Amir Baram, a senior Commander in the Israeli military. Major General Baram also warned that henceforth, Israel would continue to act to thwart its Hezbollah's efforts to threaten our security, covertly and overtly as required.
The 2006 Israel-Hezbollah war recently completed thirteen years. While addressing a function organised by the Northern Command of the Israeli military on this occasion, Major General Baram criticised the activities of Hezbollah near the Israeli border. Major General Baram alleged that Hezbollah had built a large number of secret bases, in south Lebanon and the villages near the Israeli border. As per the Israeli commander, these Hezbollah bases are a threat to Israeli security.
The Israeli military officials have advised the Lebanese government and people to stay away from Hezbollah. Major General Baram lambasted saying, "Israeli will continue to carry out actions either overtly or covertly against Hezbollah, a threat to Israeli security. If necessary, Israel will even declare war against Hezbollah. If anyone supports Hezbollah in this war, they will have to pay a hefty price for this support."
Meanwhile, two days before this warning by the military officials, a replica of a Hezbollah base in Lebanon was created, on an army base in northern Israel. It is using this replica that the Israeli soldiers practised attacking the Hezbollah base.