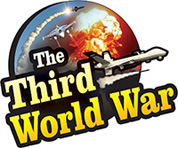 Tehran: The commander of the Iranian Revolutionary Guard's navy, Alireza Tangsiri warned Israel that 'If Israel makes any illegal deployments in the Persian Gulf responding to the United States call, to form a front against Iran, a war will be sparked in the region.' Additionally, an Iranian leader has threatened that the war, would witness smoke bellowing from the Israeli financial capital of Tel Aviv.
Last month, Iran seized three oil tankers passing through the Persian Gulf. Iran has also threatened to take action against the foreign tankers sailing through the region. The United States had appealed to its allies to send their warships to the Persian Gulf for the security of the oil tankers sailing through the critical commercial route. The appeal has received a positive response and the United Kingdom, Australia and the Arab allies have announced their participation in the US-led mission. Additionally, Israel had also announced that it would participate in the mission.
Israel had not clarified on how it was going to participate in the mission. However, after Sunday's cabinet meeting, Israel Foreign Minister Katz informed that Israel had accepted the responsibility to provide confidential information on the Iranian movements to the US and its allies. Katz did not elaborate on the matter further. Nevertheless, Katz assured that the 'Operation Sentinel' of the United States and allies were to become operational in the Persian Gulf shortly.
After the announcement, however, the Iranian naval commander warned that a fierce conflict would spark in the Gulf. 'The US and the UK should take responsibility for the presence of the Zionist Regime in Persian Gulf waters, accused the Iranian Naval Chief Tangsiri.' Furthermore, a senior Iranian leader threatened Israel that if it entered the Strait of Hormuz, it would see an inferno in the city of Tel Aviv, the financial capital of Israel.
Meanwhile, Iranian Defence Minister Amir Hatami had warned that the Arab countries would have to face dire consequences of the Israeli involvement. Previously, Iran had warned that if Israel joined the mission against it, it would pull all the countries in the Gulf using the anti-Israel sentiment in the region. On the other hand, Israel is making preparations to foil the Iranian plan by developing relations with the Gulf nations. Israel's strategy and campaign are receiving a positive response from the Middle Eastern countries as well.