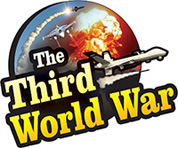 Damascus: 12 soldiers from the Iranian Revolutionary Guards were killed in an Israeli strike on Iranian locations in Syria. It comes as a massive jolt to Iran, who has large military deployments in Syria, claimed the Syrian Observatory for Human Rights. However, Iran has been claiming no presence of Iranian military deployment in Syria.
Israel carried out strong air attacks on more than eight locations in Syria. Military Bases equipped with air defence systems, munitions storage facilities and training camps near capital Damascus, were pounded. These included military bases of the Iranian Quds Forces in Syria. Syrian media had also published reports of death of four Syrian soldiers in the attacks.
But as per the information released by the human rights organisation, among the 21 people killed in the attacks 9 are connected with the Syrian military and Syrian groups supporting Assad while, 12 foreign soldiers have been killed in the attacks. The Syrian organisation went on to claim that the foreign soldiers were none other than the soldiers from Iranian Revolutionary Guards. This proves to be the first instance of Iranian soldiers being killed in such large numbers in an Israeli attack, over the last one year.
With these attacks in the last one week, Israel has clearly demonstrated that the US military withdrawal will make no difference to the Israeli actions in Syria. At the same time, Israel has also warned that these Israeli attacks are a warning for the staunch anti-Israel Quds Force commander Qassem Soleimani. Reacting to these Israeli warnings, the Iranian air force chief said that it is time for an all-out war against Israel. He has also warned that the Iranian soldiers are ready for a decisive war against Israel.