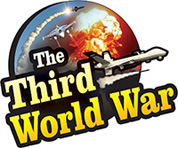 Damascus/Beirut: A few hours ago, the Syrian military banished the rebels, opposing the Assad government, from the militarily important city of Hobet, in the Idlib province. But the victory of the Syrian military did not last for long. The Syrian rebels, in the last 24 hours, have launched more than 30 rocket attacks to wrest control over the Hama, Idlib and Aleppo provinces. The local media claimed that the conflict has intensified after this.
Since the last few days, the Syrian military achieved a major success, on Monday, in their campaign against rebels for control over Idlib. The Hezbollah affiliated news agency announced that the Syrian military has captured Hobet city which connects Idlib to Hama. 23 soldiers of the Syrian military were killed in the conflict. The Hezbollah affiliated news agency claimed that gaining control over Hobet has opened the avenue to Khan Shekhoun and Aleppo, for the Syrian military.
But in the next 24 hours, there were fierce attacks on the Syrian military. The terrorists attacked military bases in Idlib as well as the adjoining Hama and Aleppo provinces. The terrorists targeted the Syrian military in all the three provinces, thirty times, in the last 24 hours. The Syrian military is claimed to have suffered major losses in these attacks. Syrian military refused to comment regarding this. The Russian government agencies published this information.
Meanwhile, the Syrian government has warned that the terrorists rejecting the peace proposal, presented by the government, will have to face a strong action.

Russian warship leaves for Syria with tanks and armoured vehicles
Beirut: Azoz 151, the Russian amphibious warship, has left for the Tartus port in Syria. The Russian warship will reach Syria with tanks, armoured vehicles and a large consignment of arms.
The quantity of arms despatched by Russia for Syria has not been disclosed. But Azoz 151 warship has a capacity to carry 10 tanks or 12 armoured vehicles. Therefore, it is claimed that Russia is taking all these weapons to Syria in order to intensify the conflict against terrorism.