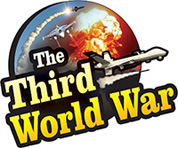 Vatican City: "Light your lamps and be ready for the final and definitive encounter with the Lord," said His Holiness Pope Francis. He delivered this message during the mass held in the Vatican City on Sunday. "War and terrorism are always a serious loss for all humanity," said Pope urging the governments across the world to keep the commoners out of the war.
"The lamp of faith needs to be constantly nourished, and Jesus always reminds us about it," added Pope. He said delivered the message saying, "With this Jesus ends the dark nights in our lives. Therefore, lighting your lamps, you should be ready for the final and definitive encounter with the Lord." He expressed concern that terrorism and war causes a serious loss for all humanity and not to only a few.
The Geneva Convention that helps protect the rights of civilians, as well as enemy's soldiers, has completed 70 years. Referring to it, Pope Francis presented his forthright stand against terrorism and wars. Pope Francis appealed that everyone is required to observe the limits imposed by international humanitarian law. Pope Francis reiterated that international law applies to all.
Everyone should share the responsibility for the protection of the common people at insecure places and of not targeting the livelihood facilities of the common people. Pope Francis has taken an adamant stand saying that attacks on the places of worship and refugee camps must be stopped. Pope Francis also pointed out that every moment of human life is crucial, and it is our responsibility to utilise the moments appropriately. Even in the past, Pope Francis had taken a strong stand against war, terrorism, human trafficking and narcotic smuggling and trade.
Citing the wars and bloodshed around the world, Pope Francis once again advocated humanity. Pope Francis also appealed to the people of the world to compassionately resolve political and social issues.