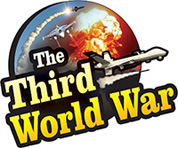 Tel Aviv: Israeli analysts claimed 'Iran has demonstrated its aggressiveness by attacking oil projects in Saudi and the US drone. Iran has increased its influence in Syria, Lebanon and Iraq, the Israeli neighbours, manifold and this is a threat to Israel. This increasing influence is an indicator of an attack on Israel.' The Israeli analysts also warned 'If Iran launches an attack, Israeli retaliation will be ferocious and the United States will give complete support to Israel.'
Yaakov Amidror, former National Security Advisor to Israeli Prime Minister Benjamin Netanyahu and analyst with two study groups from the United States and Israel, advised exhibiting caution regarding Iran. Amidror warned that Iran wants to stay away from Israel, but at the same time, Iran wants Israel to be surrounded by fire. For this, Iran will manoeuvre attacks on Israel, from a third country.
Amidror claimed while talking to an Israeli news agency that the Iranian military front, in Lebanon and Syria, is a "Ring of Fire' for Israel. Amidror claimed 'Iran has equipped Hezbollah with a minimum of a hundred thousand rockets. Moreover, Iran is preparing to build an independent War Machine in Syria. Israel has foiled these Iranian attempts to date, destroying nearly 300 locations linked to Iran.'


Amidror said 'Iran after realising that the efforts in Syria are not bearing results, Iran has started building military in Iraq. Iran has acquired certain areas in Iraq and has made preparations to attack Israel. Iran will take proper care that its territory is not used while carrying out attacks on Israel.' But Amidror further said that Israel would not keep quiet after the Iranian attacks.

Amidror expressed confidence while talking to the Israeli news agency 'Israel perfectly knows where is the head of the snake, trying to coil around it. Therefore, Israel will take the correct decision, whether to attack the locations in Syria, Lebanon and Iraq? Or directly attack to crush the head of the snake?' Just like Amidror, Israeli analyst Eaton Gilboa also said that the Iranian attack is not far away.

Gilboa reminded that along with Syria, Lebanon and Iraq, the terrorist organisations, Hamas and Islamic Jihad from the Gaza Strip, also pose a threat to the Israeli security. In the event of attacks from Lebanon, till date, Israel has differentiated between the Lebanese military and Hezbollah. But henceforth, Israel may not differentiate while attacking Syria or Lebanon, said Gilboa.

Meanwhile, Israeli Prime Minister Benjamin Netanyahu had accused in the past that Iran was preparing for an attack on Israel by creating armed groups in the Gulf countries of Syria, Lebanon, Yemen and Iraq.