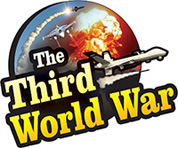 Jerusalem: The Israeli military infuriated by the 300 balloon bomb attacks, carried out by the Hamas supporters from Gaza, retaliated with devastating airstrikes, on the Hamas locations in the Gaza Strip. Two Hamas posts have been destroyed in these strikes.
Since the last two weeks, the Hamas supporters from Gaza have intensified their protests on the Israeli border. Balloon bombs filled with Helium were launched by hundreds of Hamas protestors, gathered at the Israeli border. As per the information provided by the Israeli military, there was a minimum of 300 balloon attacks, in the border region. A few of these bombs exploded, and the unexploded bombs were seized.
Hamas has forwarded a new demand that Israel should withdraw all the sanctions against Gaza and relocate the Israeli citizens from the border. Hamas threatened that if Israel does not accept demands, Israel will face such attacks for the next seven days from sunset to sunrise. Following the Hamas threat, on Sunday morning, Israeli fighter jets carried out attacks on two Hamas locations.
The loss suffered by Hamas in these Israeli attacks, is not evident. However, the Israeli military warned that if the bombings into Israeli continue, there will be similar retaliation. Even in the last week, the Hamas terrorists from Gaza had launched a missile attack into the Israeli city of Tel Aviv. Following that, Israel had carried out more than 100 airstrikes at the Hamas and Islamic Jihad locations.
Iran, Turkey and Syria had criticised these Israeli attacks on Gaza Strip.