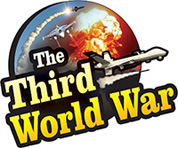 New York: 'For the last many years, terrorist organisation Hamas has been inciting violence in the Gaza Strip. This violence had been going on even before the United States moved its embassy to Jerusalem. Therefore, the current violence in Gaza and the relocation of the US embassy cannot be linked. This violence is the handiwork of the terrorists who refuse to accept the very existence of Israel', criticised Nikki Haley, the US Ambassador to the United Nations (UN).
Meanwhile, a Hamas leader has accepted that 40 out of the 50 people killed in the Israeli military action against the Palestinian protestors on the border, were members of their organisation. Moreover, the senior leaders of Hamas have begun to openly declare that the Palestinian struggle cannot remain peaceful henceforth. In view of this, Nikki Haley firmly supported the Israeli position while speaking at the UN Security Council (UNSC) meeting, and castigated the countries blaming Israel for the violence.
"No country represented here will ever tolerate such violent activities at its border. In fact, Israel has shown more restraint in action than many others against the protests. But no country seems to be complaining against Hamas despite their violent proceedings", said Haley while pointing out the double standards of these countries and heavily criticising them.
Haley reminded the Security Council members present at the meeting that Hamas, which controls the Gaza Strip is a terrorist organisation and that the European countries along with the United States had declared it to be a terrorist outfit. She pointed out that it was this very organisation that had encouraged the Palestinian people to protest against Israel. The US envoy also accused Hamas of inciting the Palestinians well before the relocation of the US embassy to Jerusalem. Moreover, she also boycotted the Security Council meeting protesting against the Palestinian Ambassador for criticising the Israeli action in the Gaza Strip.
Israel and the social media have welcomed the stance taken by Haley. Her address in the UN Security Council is being praised for taking a clear stand when other western countries and the media were taking a unilateral stance against Israel.
Meanwhile, Israel had claimed previously as well that the people killed in its action primarily included the members of Hamas. It had also declared that those who were killed in the military action last Monday, were the Hamas terrorists found planting bombs along the border or trying to forcefully enter the country with weapons. The Israeli claims were dismissed by Palestine and western countries. However, now that the Hamas leaders themselves have admitted to it on Wednesday, the people criticising Israel have been outwitted.