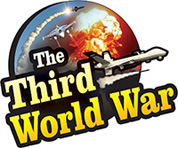 Tel Aviv: Israeli Education Minister, Naftali Bennett claimed that Hamas from the Gaza Strip has been using children to release kite bombs causing enormous losses to Israel. Therefore, attacking these children would not be an offence,' and further demanded that the Israeli defence forces should carry out such attacks.
'The Israeli sovereignty has been under attack since the last two months and we are still patient about it. This Israeli patience is leading us towards a long-drawn conflict,' criticizing the attacks, Education Minister Naftali Bennett appealed for strong action against the attackers.
Four days ago, the Hamas terrorists and their supporters launched more than 200 rocket attacks on Israel. These included more than 100 kite and balloon attacks. The Israeli 'Iron Dome' air defence system can neutralise the rockets fired from Gaza, but there is no air defence system with Israel to neutralise the kite and balloon bombs which are untraceable by the radar.
Israel has claimed that thousands of acres of land under cultivation have been destroyed in these kite and balloon bomb attacks ongoing since the past two months. The kite and balloon bombs are also a severe threat to the safety of the Israeli citizens in the border areas. Against this background, the Israeli Education Minister has demanded that the children responsible for these kite and balloon attacks should not be spared by the Israeli Airforce.
Education Minister Bennett raised the question in the Israeli cabinet as to why the people responsible for the kite bomb attacks were not being targeted. 'These are anti-Israel terrorists and why are the attacks carried out around them, sparing them? These children are causing damage to Israel and there is nothing wrong in targeting them,' said Bennett further. However, the Chief of General Staff of Israel, General Eizenkot has opposed such actions.